Cedar Shake Roof Leak Repair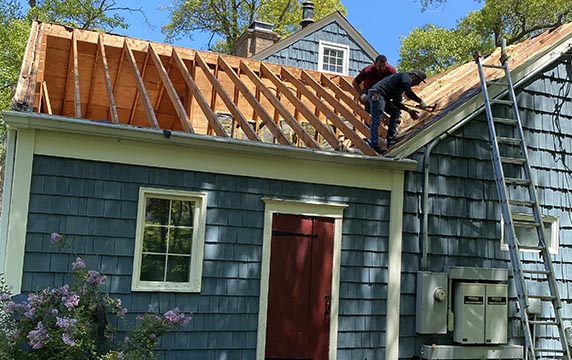 Cedar Shake Roof Leak Repair
The Hampton's Finest Cedar Siding & Roofing Experts
Cedar roofing has lots of advantages – even if it was the aesthetic appeal of the cedar shakes that originally drew you to it. Amongst these qualities these roofing systems are durable, have a high insulation worth, are eco-friendly and are resistant to wind, fire and impact. Cedar shakes provide a Long Island homeowner who is looking for a beautiful, distinct roof the ideal choice.  Cedar wood shakes and shingles on the east end are common, natural – and the usual – because cedar shakes provide a classic Hampton's look and perform much better than standard asphalt shingles in Suffolk's complete climate. Before you repair or replace your wood shake shingle roof – contact us at 631.772.7592 for a second opinion.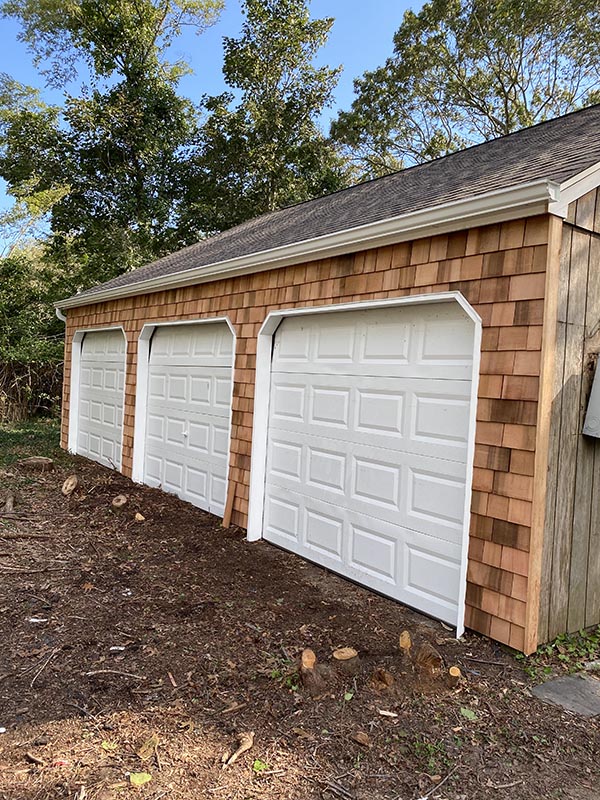 Need cedar shake roof leak repair? Whether your home is new construction or a historical treasure, we'll help you choose a roof that lasts – and maintains the integrity of your home's design. If you are looking for a roof repair specialist you can count on Expressway's roofers to quickly help you get the work done that you need. No matter the size of the job, our contractors are ready to help you with all your needs.
Common signs that you should consider roof repair include the following:
Missing shingles
Trails and dark spots
Water damage or leaks
Vegetation/moss/mildew growing on the shingles
Light showing through cracks or gaps from the roof
Delaying your roof inspection and repair can ultimately lead to further expenses, and potentially a complete roof replacement. A typical wood shake repair will consist of replacing badly broken or split shakes and installing wood shims in the keyways to protect the exposed felt. Keeping debris off of the roof is very important to prevent blockage and water collection that may lead to leaks. If continually inspected, maintained, and repaired, a wood shake roof can last a long time. Expressway specializes in maintaining, repairing and extending the life of cedar roofs.
If your home is in need of a roof replacement, give us a call at 631.772.5972 or fill out the quote request form to get started. We offer free estimates on all our work! If you're noticing leaks coming from your roof, contact Long Island's cedar roof repair professionals at Expressway. We'll provide you with fast, reliable and affordable cedar roof repairs without the upsell you'll get from other contractors.
Enjoy the style & beauty of cedar shakes for your Long Island home!