Cedar Shake Roofing Installation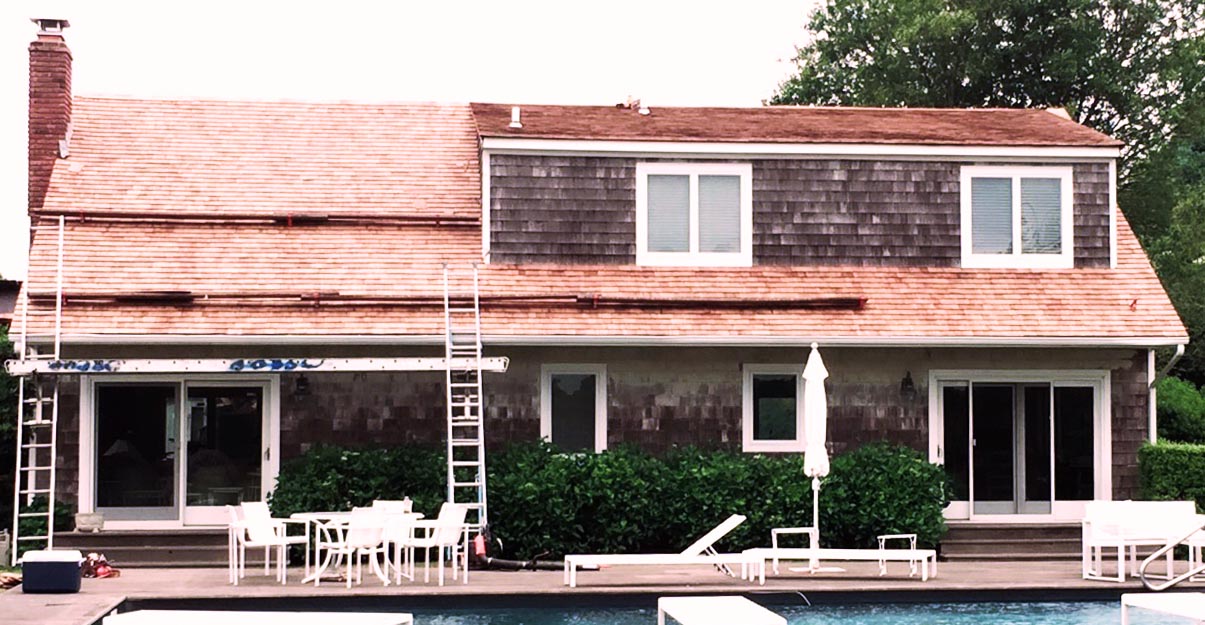 Cedar Shake Roofing Installation
LI's Finest Cedar Shake & Shingle Roofing Installers
The more time goes by, the more people realize how beautiful natural materials can be when used for roofing. This is particularly true for wood shake roofing, which offers decades of protection and gorgeous design. Natural wood may come with special maintenance requirements, but there's a lot of value and beauty for homeowners to enjoy!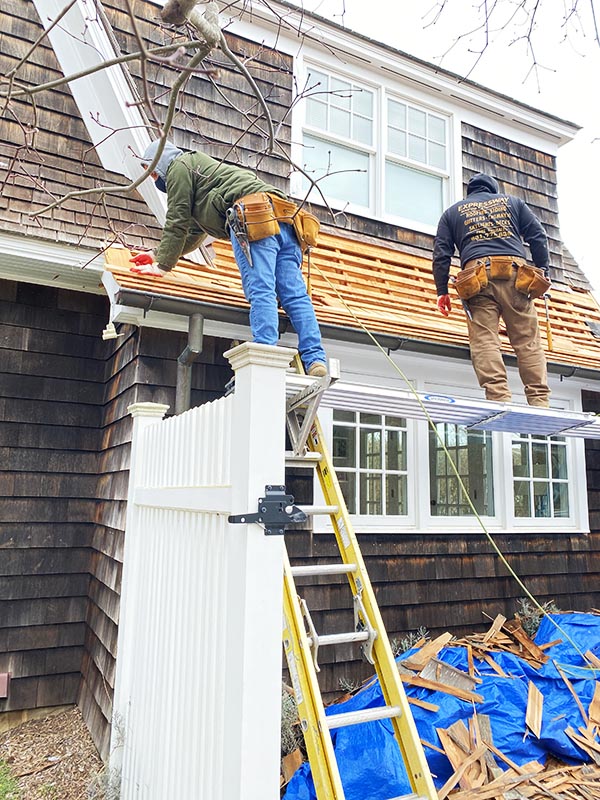 A shake is a basic wooden shingle that is made from split logs. Shakes have traditionally been used for roofing and siding applications around the world. Higher grade shakes are typically used for roofing purposes, while the lower grades are used for siding purposes. In either situation, properly installed shakes provide long lasting weather protection and a rustic aesthetic, though they require more maintenance than some other more modern weatherproofing systems.
While wood shakes offer a very dependable source of defense for your home, wood itself requires considerable protection and maintenance to reach its full lifespan potential. There are several hazards that wood is naturally vulnerable against, including insects, moisture damage (rot), algae, and fire. One of the greatest challenges of wood roofing is ultraviolet (UV) radiation. This force degrades wood and promotes moisture damage instead the wood itself.
Many of these vulnerabilities can be addressed with special treatment and upkeep. When it comes to preserving your roof against algae growth, consistent cleaning is key. Just don't go power washing your roof, as this can take years off the durability of the roofing system. As for insect threats, certain staining products can take care of that problem. You should always talk with your local wood roofing expert before installing a product, but the right stain should provide good pest protection. It's also worth noting that some wood shakes and shingles come pre-finished.
If you need to replace your cedar shakes, Expressway is your trustworthy source for cedar shake restoration and replacement. Homeowners appreciate cedar shake because of its unique aesthetic quality, and we'll help you preserve that look. We provide a free estimate with the project's timeline, cost breakdowns and materials pricing. Simply fill out the form below and tell us about your project in detail (for example: new cedar roof or residential cedar siding project) and we will have one our cedar roofing specialists contact you ASAP.

Enjoy the style & beauty of cedar shakes for your Long Island home!