Cedar Shake Siding Replacement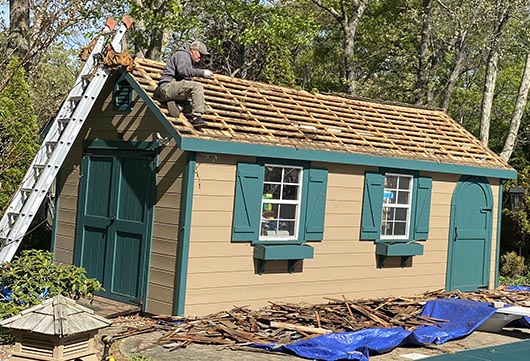 Cedar Shake Roofing Replacement
LI's Finest Cedar Shake & Shingle Roofing Installers
The more time goes by, the more people realize how beautiful natural materials can be when used for roofing. This is particularly true for cedar wood shake roofing, which offers decades of protection and adds a gorgeous design feature to your Long Island home.
Natural wood does come with special maintenance requirements, but there's a lot of value and beauty for homeowners to enjoy!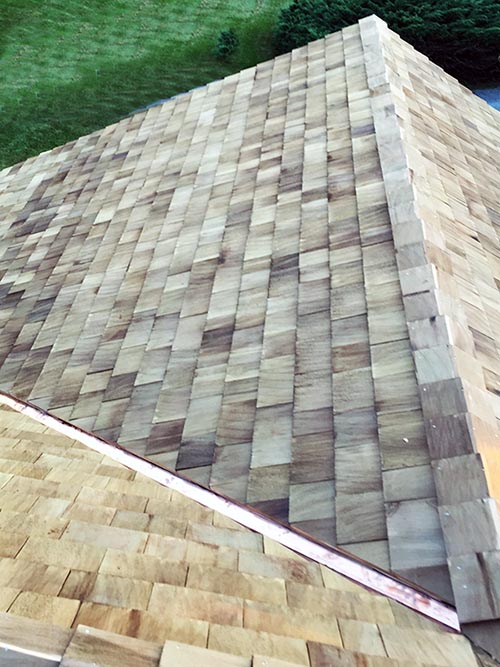 Enjoy the natural beauty of wood with a cedar siding replacement for your Long Island home to bring your exterior back to life!
As you already know, cedar wood siding is both beautiful and durable, providing a cozy and natural appearance for your home – and is therefore vital to replace any broken or missing shingles.
When it comes to style and design, cedar wood siding has a naturally beautiful appearance that is unmatched by other materials. Cedar shakes provide a custom crafted aesthetic with all of the benefits of durability and low maintenance that you want for your siding replacement.
If you're interested in making your home stand out even more (and boosting your curb appeal) with a warm, natural wood siding appearance, cedar siding is your best option.
Expressway provides high-quality cedar siding installation and replacement for homeowners in Suffolk County and throughout Long Island. We offer free estimates on all of our siding installation and home improvement services in Suffolk County, the North Fork, the South Fork and the Hamptons.  
Call us at 631.772.7592 or contact us online to find out more and get started on your siding replacement project today!
Enjoy the style & beauty of cedar shakes for your Long Island home!