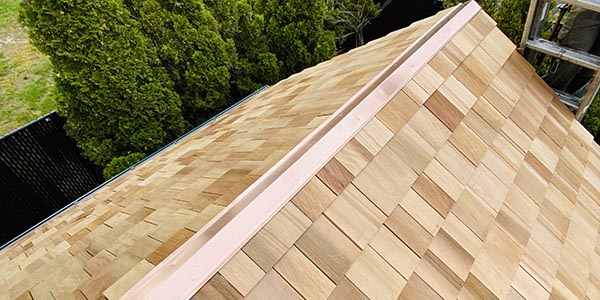 Expressway Cedar Shake Roofing
Long Island's Finest Cedar Roofing Experts
If you're looking for a roofing system that will protect your home from the elements and provide a natural look, cedar wood shake shingles are the perfect compliment.  Cedar wood shingles and shakes are resistant to strong winds and are durable in hurricanes, heavy rains, hail storms, snowstorms and other types of severe storms. Aesthetically, the look is timeless and unique.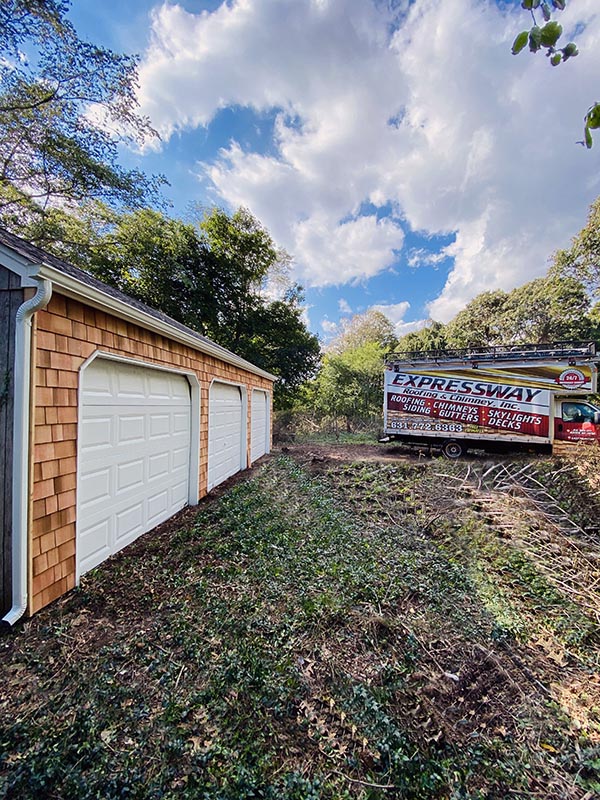 Are you looking for the best cedar shake roofing services in the Eastern Long Island area? Well – you're in luck!
Cedar shakes stand up extremely well against sun, water, snow, hail and cold. Composite, man-made shingles might become damaged to the point of needing replacement in a hail storm, but cedar shakes will only sustain a slight, almost imperceptible appearance of any damage in the same storm.
Finding a reliable and trusted company in Suffolk County for your cedar shake roofing project has never been easier. You can count on us to pair you with qualified and experienced professionals in the Suffolk County, Long Island East End area.
Specialized cedar shake roofing services, including all types of home improvements and commercial work like repairs, installations, maintenance, and inspections

Professional, reliable, punctual, excellent craftsmanship and great customer service
Project timeline, cost estimates, breakdowns, materials pricing and more
Residential and commercial services
We take pride in pairing you with an affordable, professional and reliable company. We always treat every project as if it were our own property being worked on, so we'll connect with the best of the best when it comes to local cedar shake roofing pros in the Hampton's area.
Please fill out the form, and tell us about your cedar shake roofing project, whether it's commercial or residential, and we will pair you with a local contractor who will contact you with details on the next steps, costs involved and timeline for completion.
Enjoy the style & beauty of cedar shakes for your Long Island home!