Cedar Shake & Cedar Siding Installations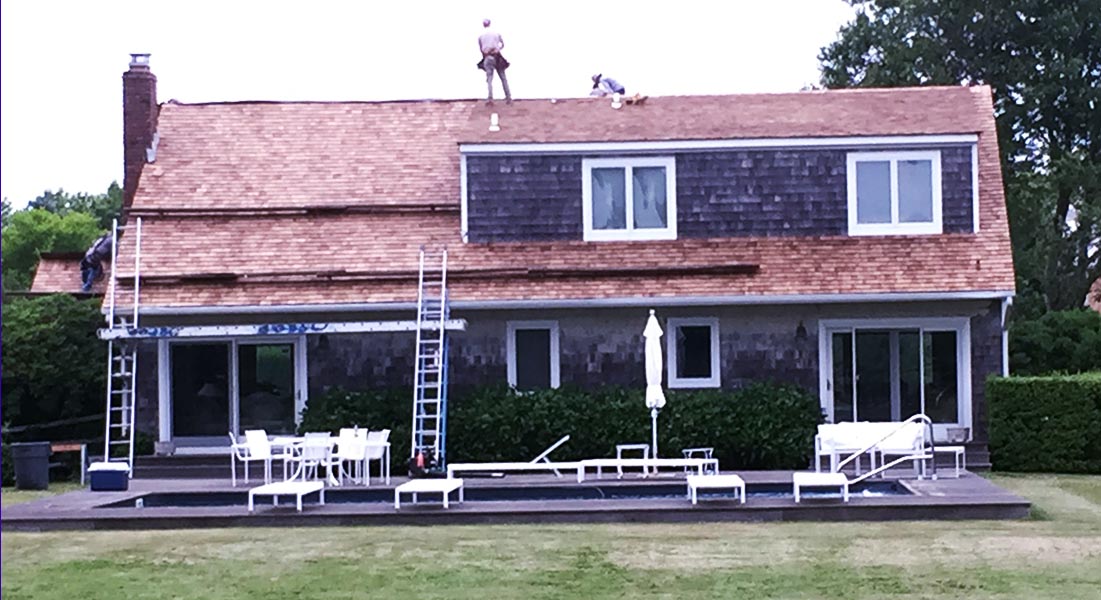 Cedar Shake & Shingle Installations
Long Island's Finest Cedar Siding & Roofing Experts
Cedar wood shakes and shingles on the east end of Long Island are ubiquitous, natural – and the norm – because cedar shakes provide a classic Hampton's look and perform much better than standard asphalt shingles in Suffolk's complete climate.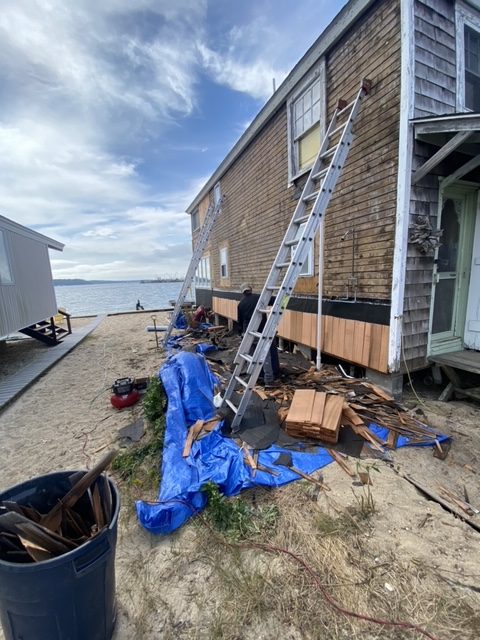 Cedar shakes are thick pieces of cedar – that appear rugged – with some crests and troughs along their widths. They're made by hand-splitting logs – resulting in their rustic outlook. However, such ruggedness makes them more charming and a bolder roofing choice for your Eastern Long Island home.
Cedar shakes have gouges and imperfections that add a great aesthetic appeal to any roof. The non-uniform cedar pieces are exceptional choices for siding investments because they have a siding life of about 30 years.
Cedar shingle siding is a classic choice for Long Island homeowners who prefer a modern – but rustic and bold natural roof because they appear to be sleeker and more polished.
They tend to be a cheaper alternative as well. As such, if you a looking for an economical cedar siding option, then cedar shakes are ideal. They also have great durability and can last for 30 years with maintenance.
Our services include new siding installations and repairs or maintenance of damaged shingle siding. We install and maintain all types of cedar, including the rustic cedar shakes and shingles in Suffolk County. We pride ourselves in offering excellent client care and work with you to know and meet your siding expectations.
If you're looking to install a cedar siding, having a professional do the work ensures that your investment is protected. Do not gamble on your siding investment. Contact Expressway today 631.772.7592 to get a customized siding plan and learn more about cedar shakes and shingles.
Enjoy the style & beauty of cedar shakes for your Long Island home!