Cedar Shake Roof Replacement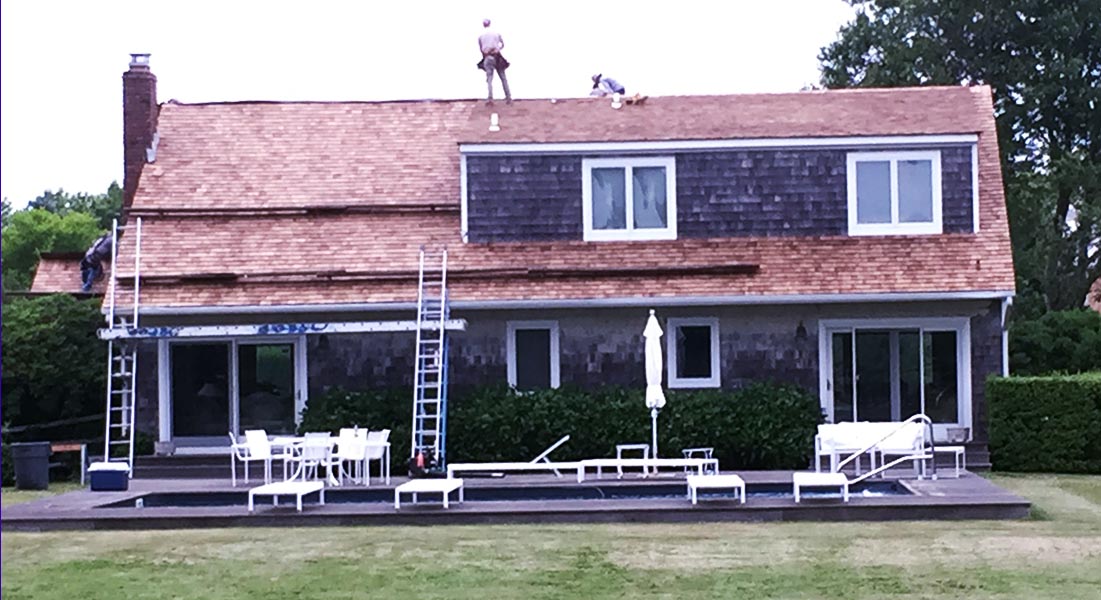 Cedar Shake And Shingle Repairs
Long Island's Finest Cedar Siding & Roofing Experts
Cedar wood shakes and shingles on the east end of Long Island are ubiquitous, natural – and the norm – because cedar shakes provide a classic Hampton's look and perform much better than standard asphalt shingles in Suffolk's complete climate.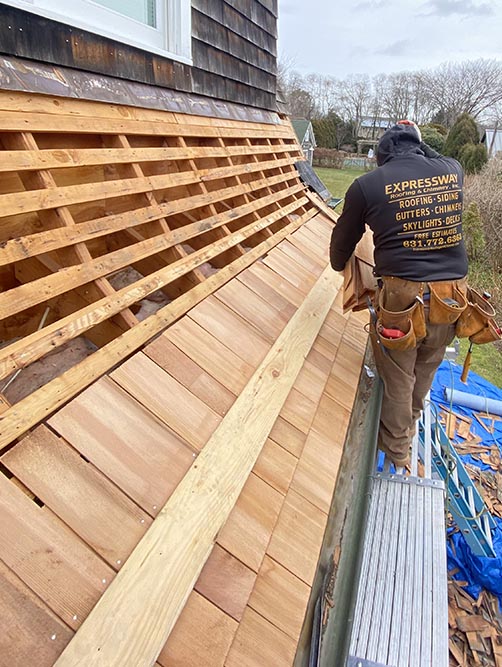 Cedar roofing has been used for hundreds of years throughout North America with great success. Style preferences change over the decades but cedar remains popular and cedar product lines continue to evolve and offer different options.
People come back to this fine product that has withstood the test of centuries. When you consider cedar roofing, you'll see that cedar is a value-adding-product that is aesthetically pleasing, durable and environmentally responsible. That's a winning combination for any Long Island homeowner.
Cedar roofing is a natural and attractive option for re-roofing your home. It is the only roofing product that is manufactured from a renewable source; it is non-toxic, energy-efficient, recyclable and biodegradable.
Expressway offers cedar options that are treated to resist bacteria and fungus. All of our cedar products are certi-labeled and bureau certified. Cedar roofing can add more value to your home than traditional roof shingle options, and typically carries a minimum of a 30-year warranty. Cedar may be wood – however it can still be fire resistant because a fire resistant additive is utilized by manufacturers to make cedar shakes safer than other wood shingles.
When circumstances result in damage to your cedar shake and require cedar shingle repair, you'll need a cedar shake roofing contractor who not only brings experience and know-how to the job but also stands behind their work. Expressway has the knowledge and expertise to perform cedar roof repair and confidence in our ability to assure customer satisfaction.
Before you repair or replace your wood shake shingle roof – contact us at 631.772.7592 for a second opinion.
Enjoy the style & beauty of cedar shakes for your Long Island home!